Summer 2017
Look what we have been doing.
On Thursday 8th June we visited Ludlow Castle to take part in The Ludlow History Society reenactment day. We watched and listened to a knight talk about the armour, the lady of the house told us about the jobs that had to be done, the Lords Steward gave us lots of information about the living in the castle and the different parts, the surgeon made us laugh about how he checked what was wrong with people and then we got to do some medieval dancing. During lunch a knight road in on horseback to claim land for the king. Although it was a wet day we had a fantastic time.
Spring 2017
In Art on Thursday 27th April we looked at the artist Andy Goldsworthy. He uses natural objects to make his pictures. We looked at some of his work and then had a go ourselves.
Look at what we achieved.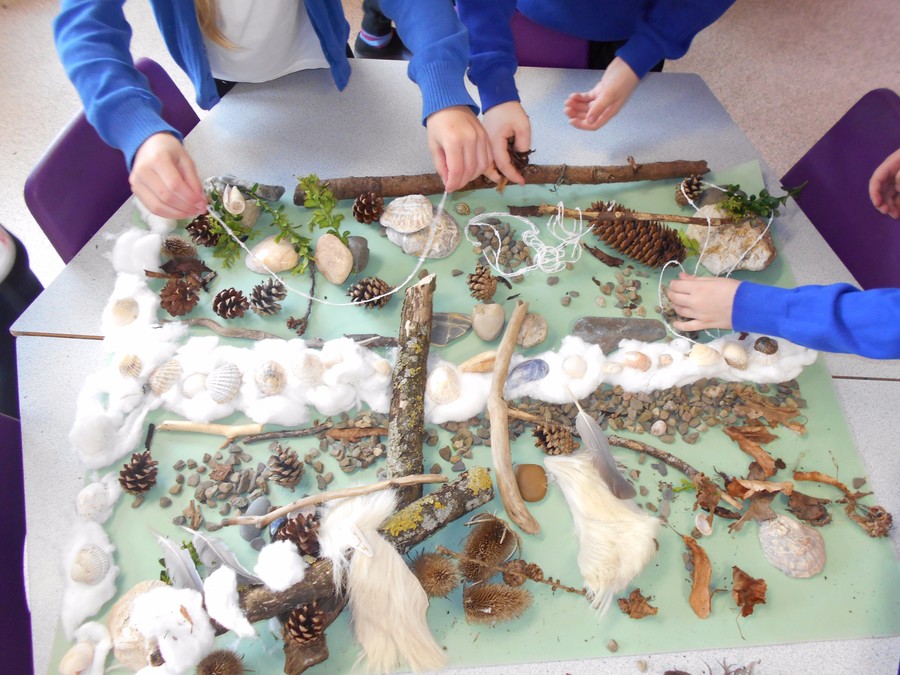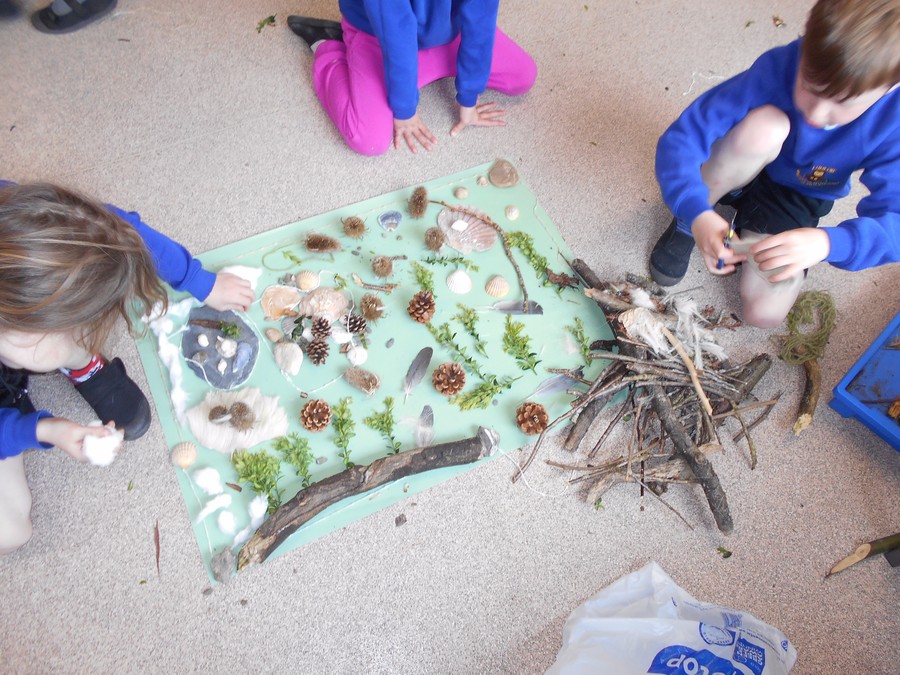 On Tuesday 7th March we visited Blists Hill Victorian Town. We had brilliant weather and a fantastic time. We got to dip candles to make a rainbow candle, we visited a sweet shop, the children could not believe how small the Squatters Cottage was and we even had to do the washing outside. When we visited the chemist shop the lady told us all about the dentist, we were glad the dentist has changed. It was such a busy day some of us fell asleep on the coach coming home. The children's behaviour was excellent all day.
On Tuesday 14th February we began our Arts Days. We decided to do our art work based on the Roald Dahl book The Giraffe, The Pelly and Me. The children were very busy during these days.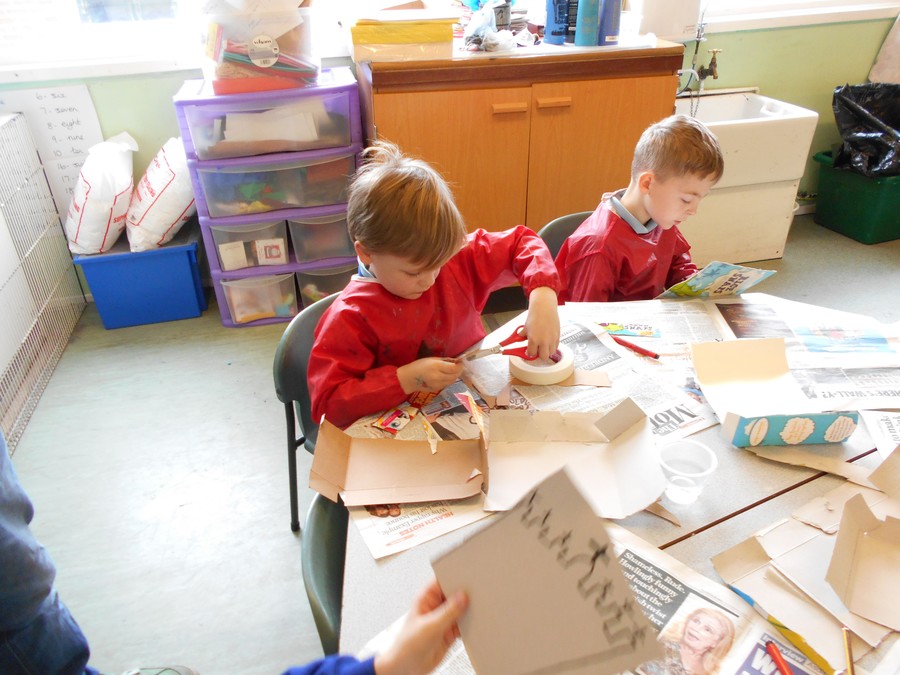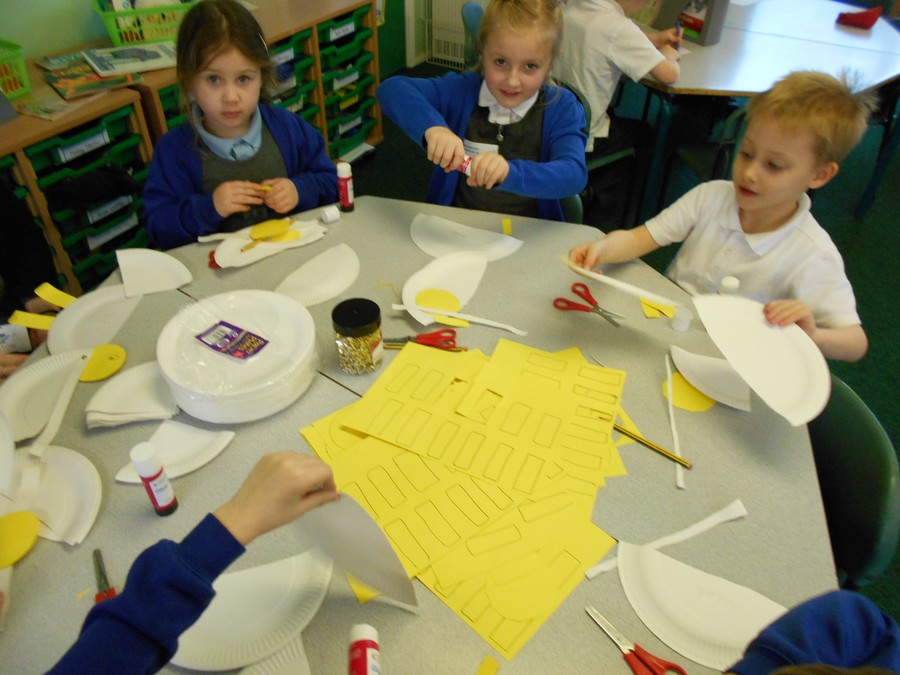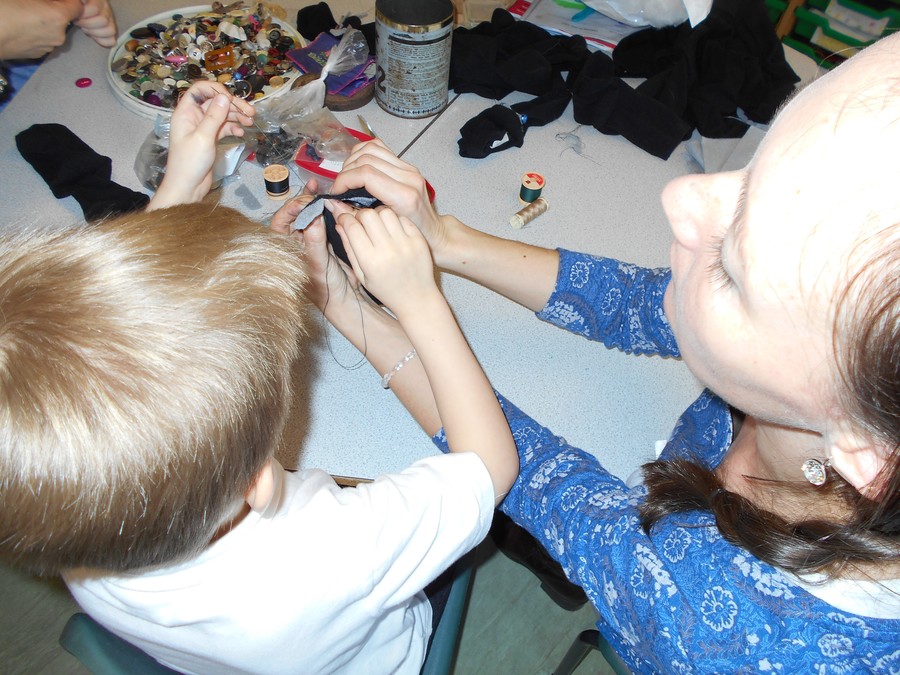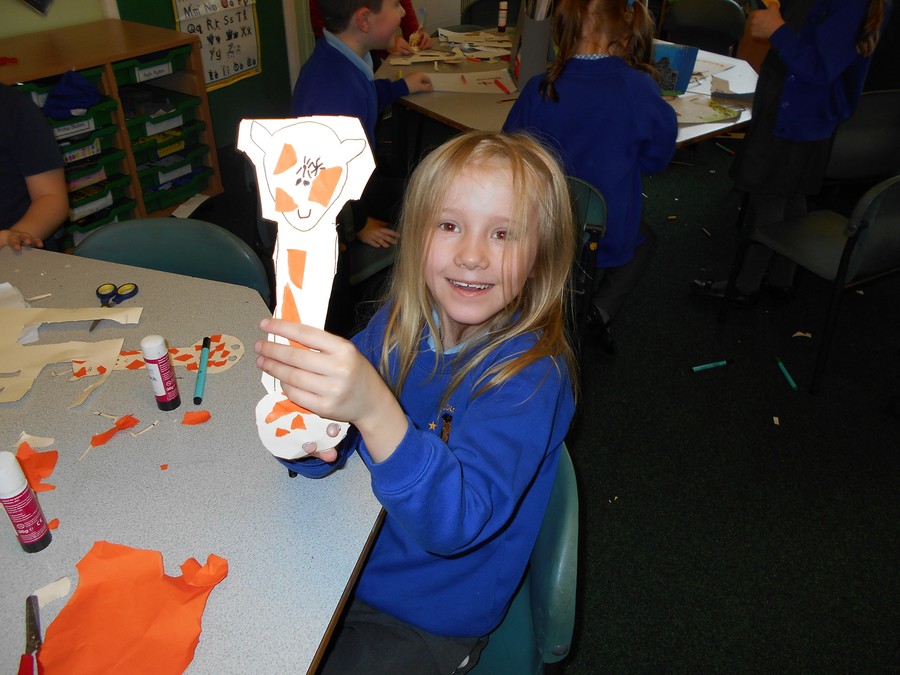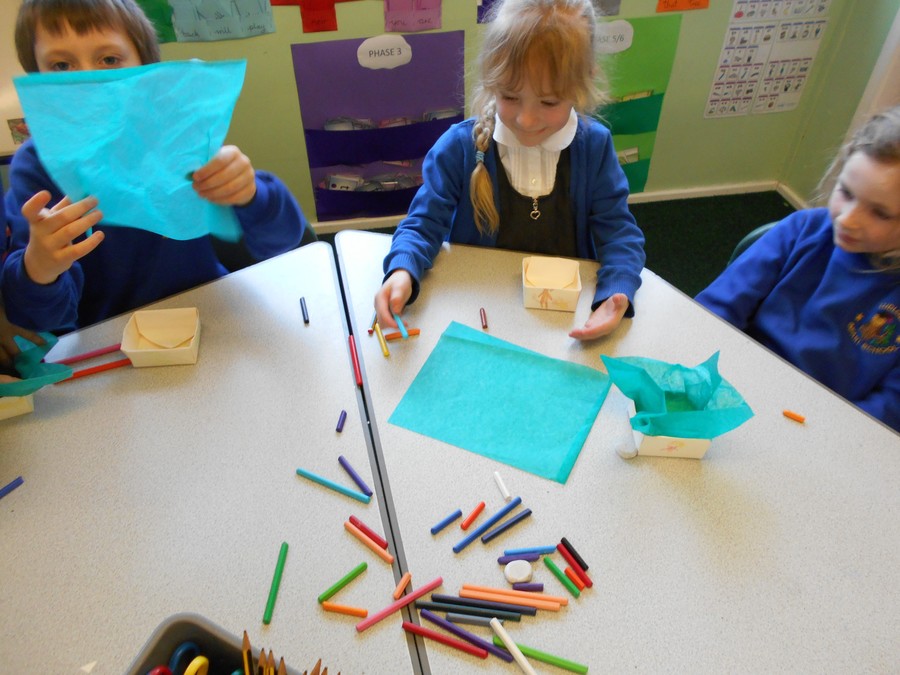 On Monday 30th January The Image Theatre Company came into school to perform The Selfish Giant story. It was brilliant. We enjoyed the part where Joseph and Rose were to scared to ring the door bell and when Jack Frost and the Snow came to freeze over the Giants garden. We laughed lots when the Giant kept banging his head on the castle door. Some of the Year 2 children were chosen to take part in the performance and they were fantastic as well.
In maths this week we have been learning about measures. On each day we had a carousel of weighing, length and capacity activities. We learned about grams and kilograms, millillitres and litres and millimetres, centimetres and metres. On Friday we learned about how to read a scale accurately.
Autumn 2016
Look what we have been doing.
In PSHE this week we talked about taking turns and why it was important. We then played a game where the children work in pairs and take it in turns to draw a part of a body, after you have drawn your part you turn the paper over so that your patner cannot see. At the end we had some very funny shaped characters.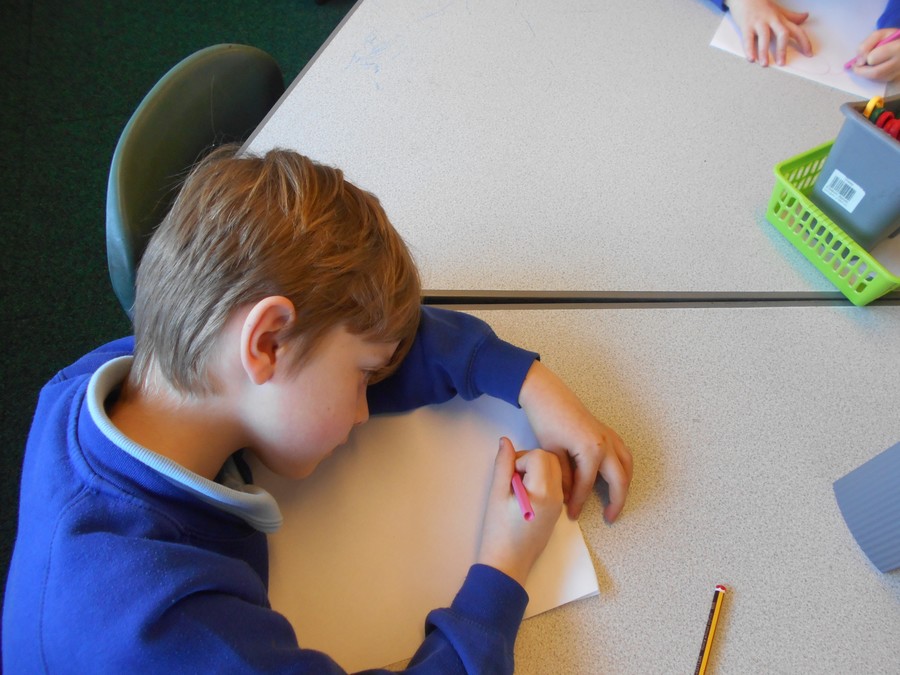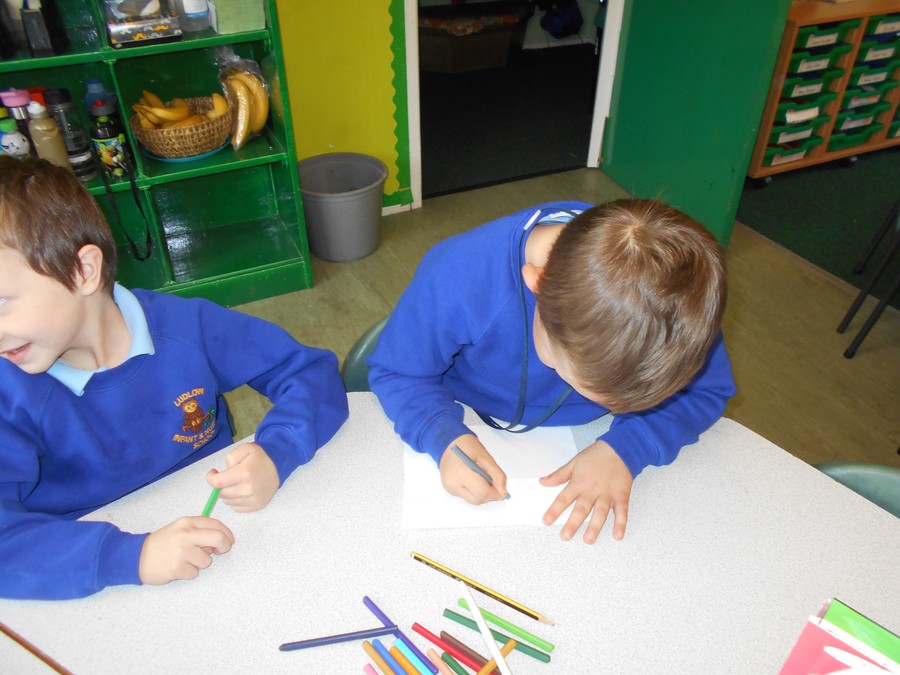 On Wednesday 16th November we went to the park to explore pushes and pulls. We looked and talked about how we moved, stopped and went faster or slowed down. It was good fun!!!!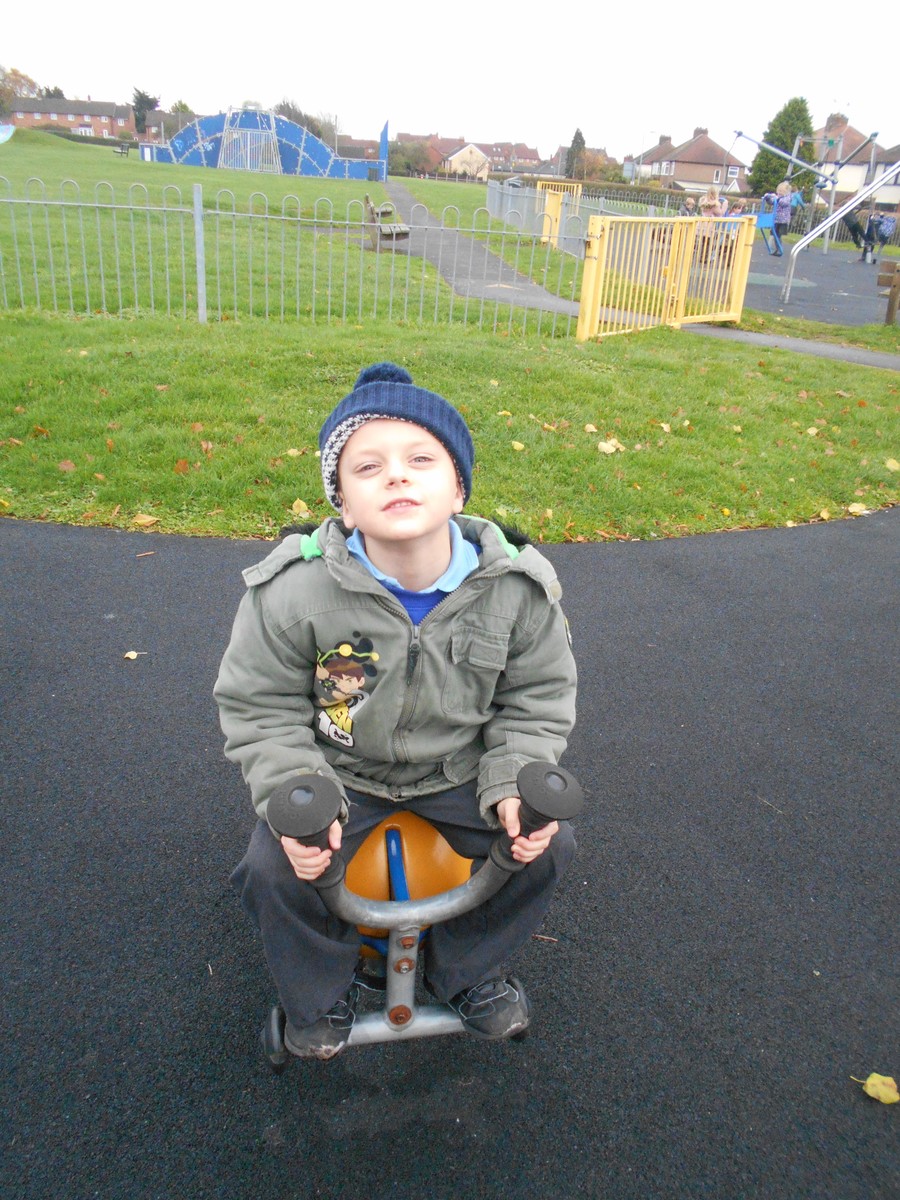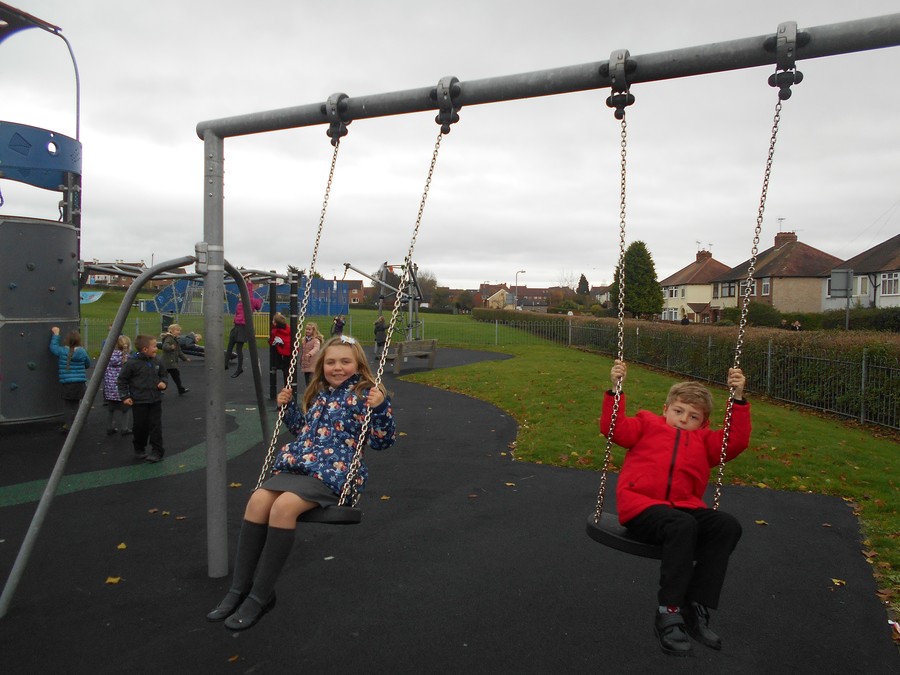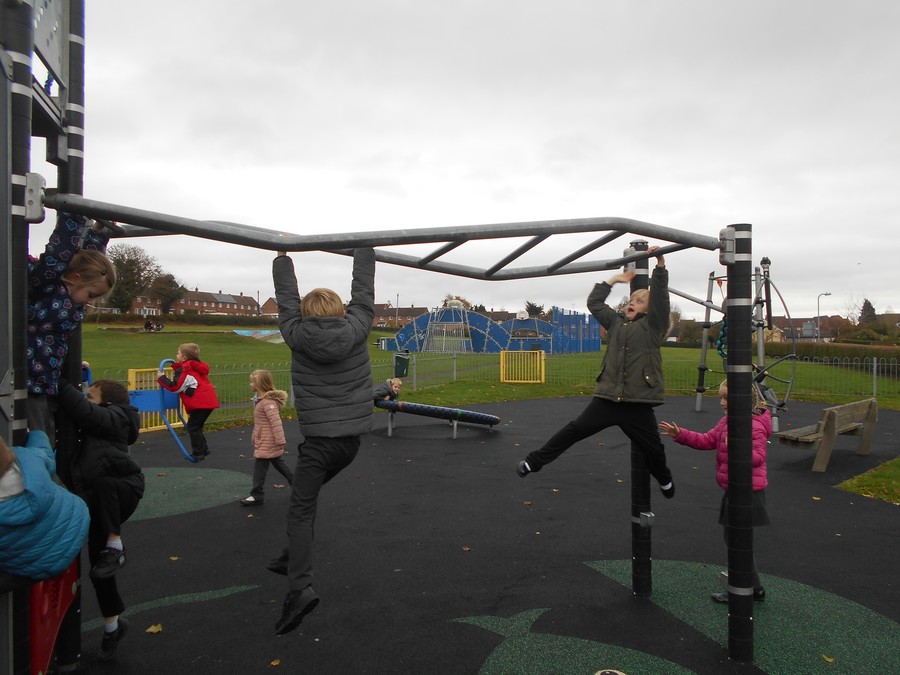 As part of our science topic on pushes and pulls we investigated how we use these to make our ride on toys move and stop. We went onto the playground and watched as bikes were peddled and scooters were pushed. We then looked to see how our feet stopped the scooters or our hands pulled on the brakes of the bikes.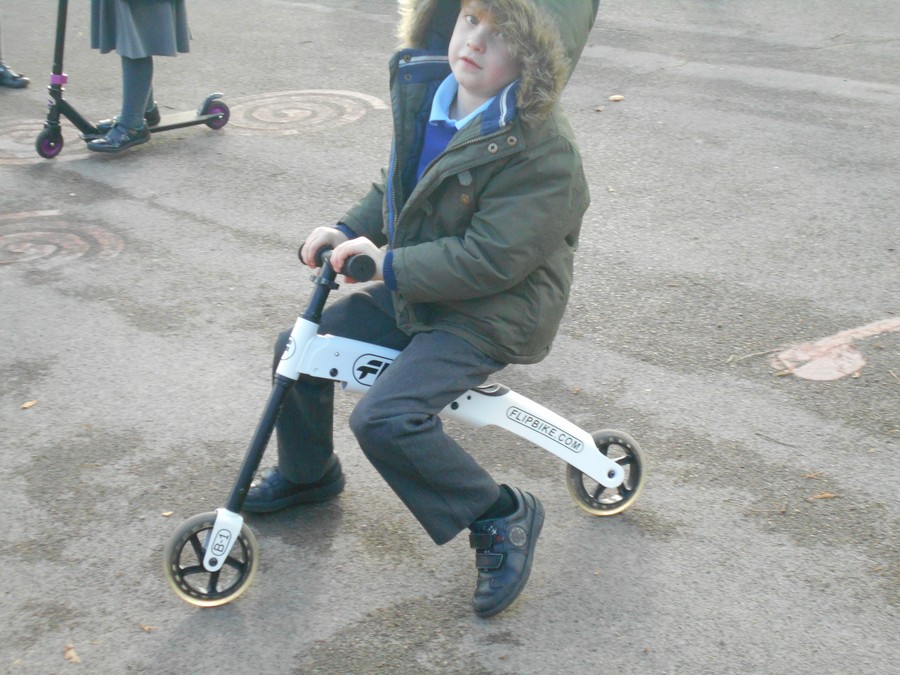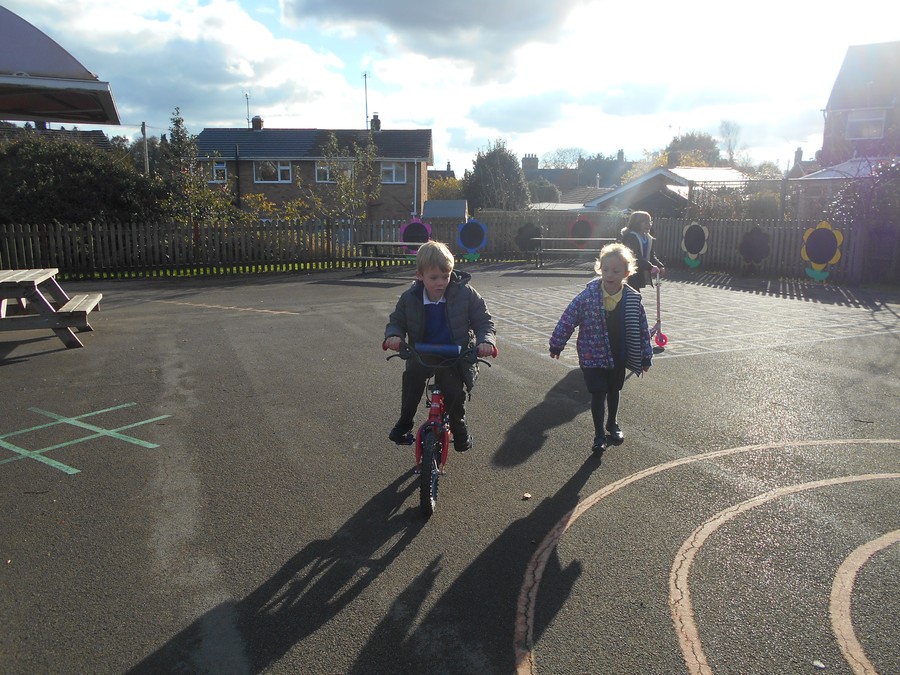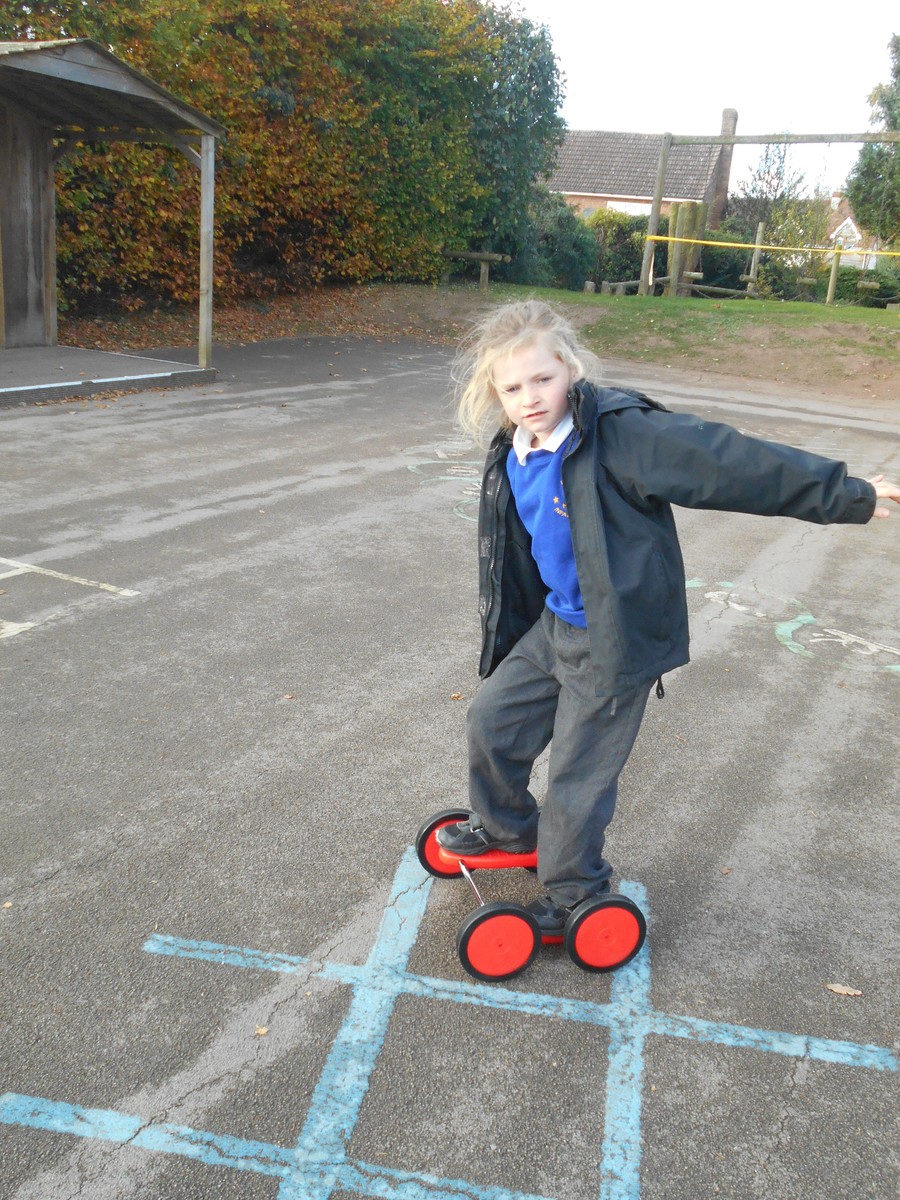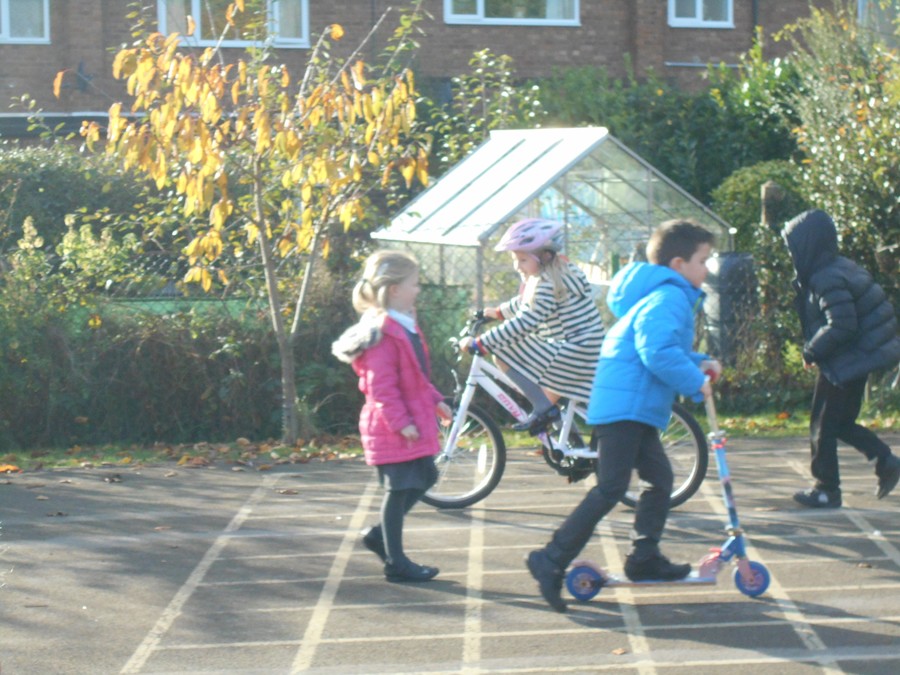 We held our Farmers Market this week. Our class made lemon curd and fruit crumbles. We enjoyed tasting the lemon curd and chopping fruit for the crumbles. On Wednesday afternoon we set up our stall and sold everything we made. It was brilliant fun and we learnt a lot.
In maths this week we have started our lessons with a problem. We then have to solve the problem using apparatus and drawings. We even sing a song when we go to our tables to solve the problem.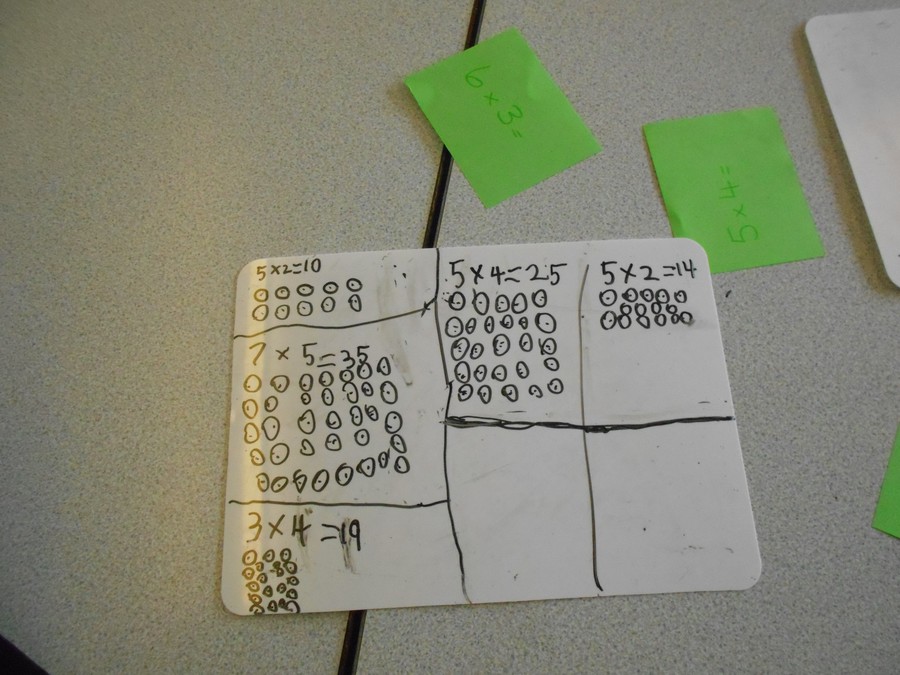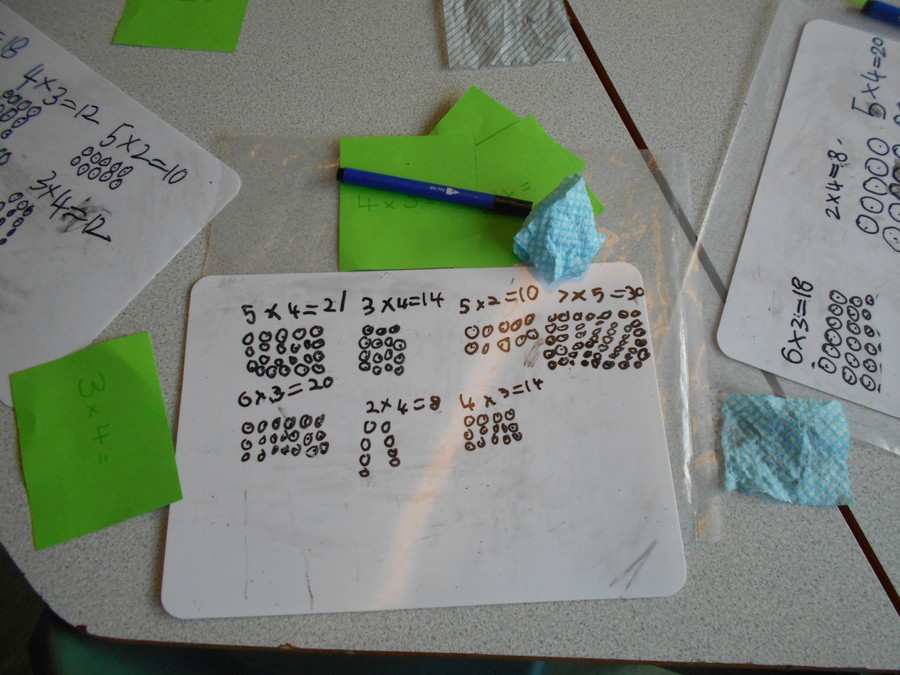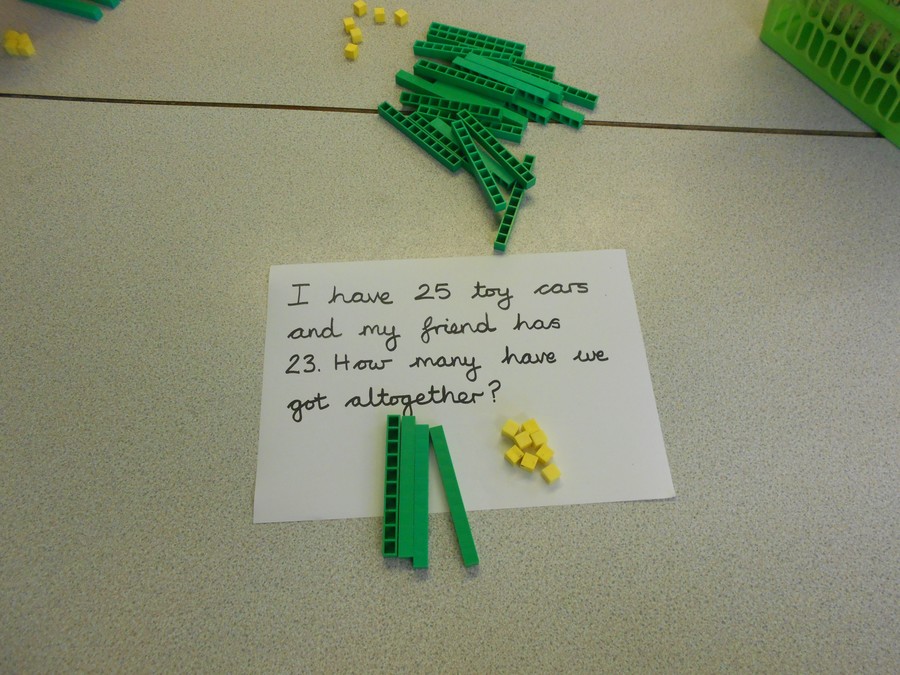 On Wednesday 5th October we went on a trip to Cadbury World. We looked at an Aztec display to show us the history of chocolate. We got to try some yummy melted chocolate and could choose what ingredients we had with it like, marshmallows, jelly babies, popping candy or rice krispies. During the day we had lots of fun looking at the Cadbury adverts. It was a fantastic day and the children were so well behaved.
In maths we have been using the Base 10 to subtract. We then drew the sticks and circles to check our answers.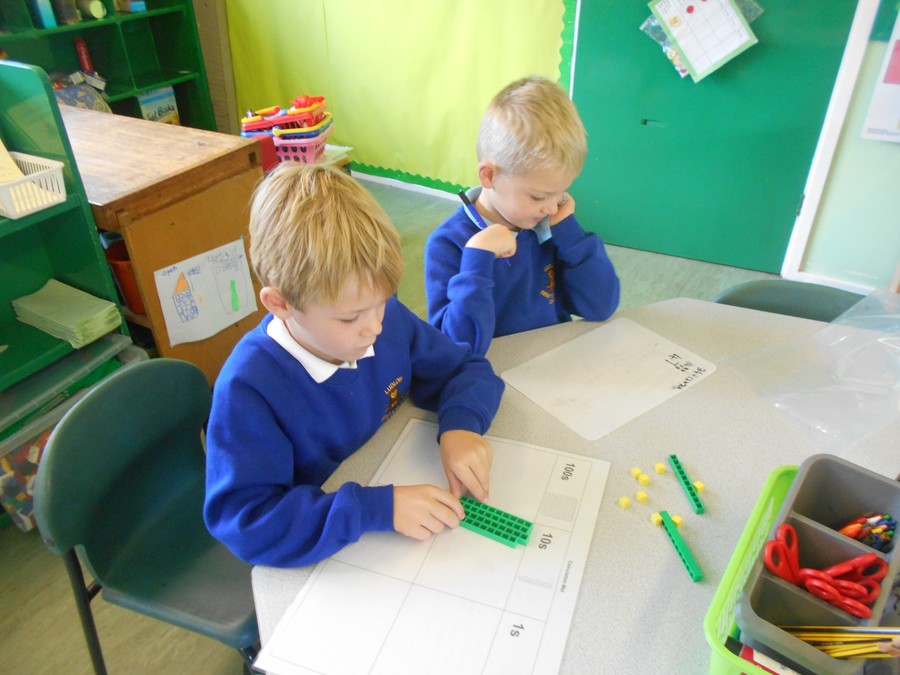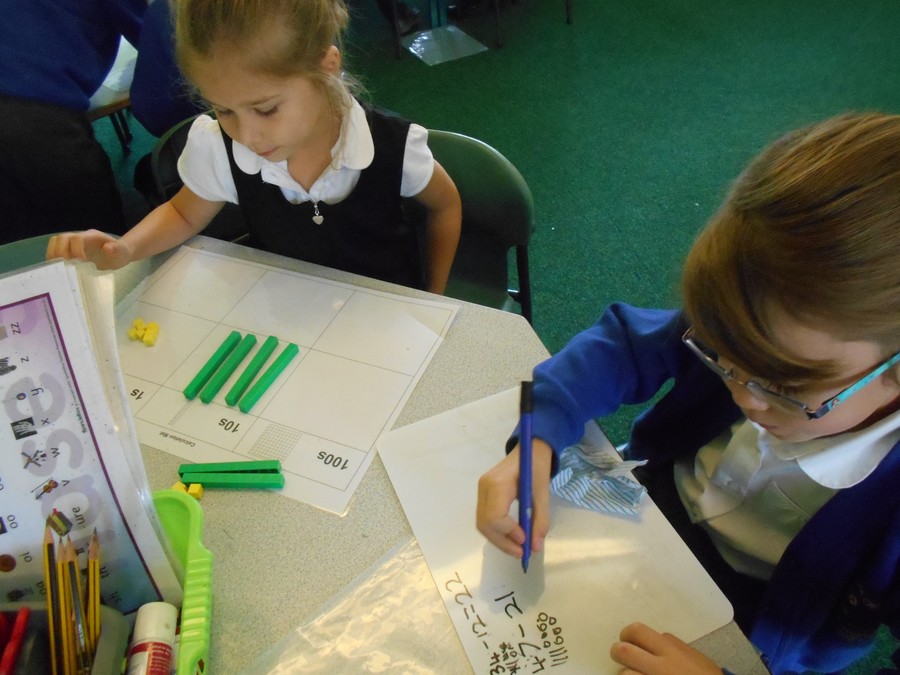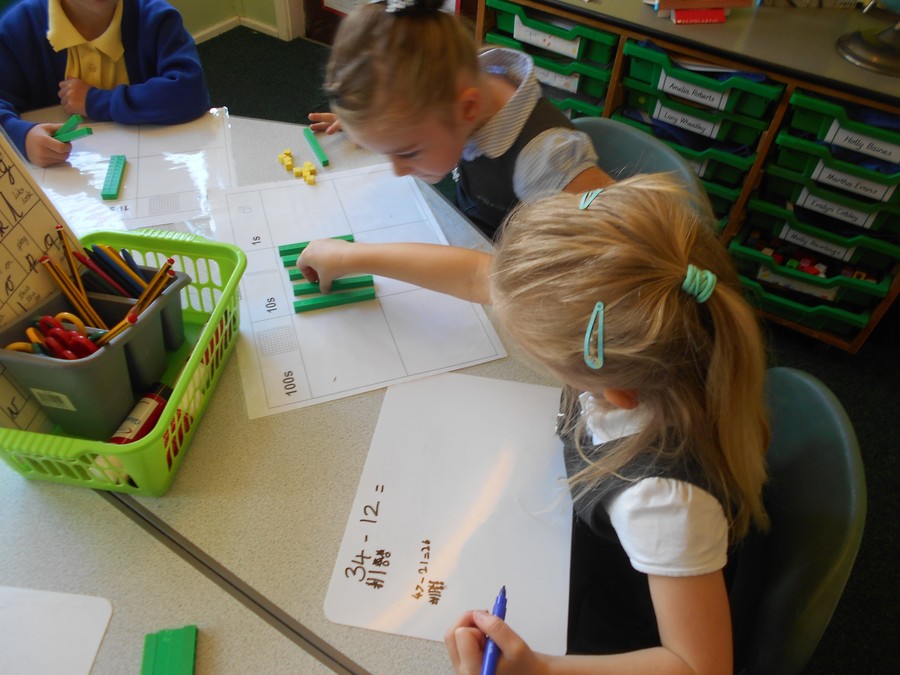 In COOL time we had lots of fun, look at what we did....
In science we walked around school looking at materials at their different uses.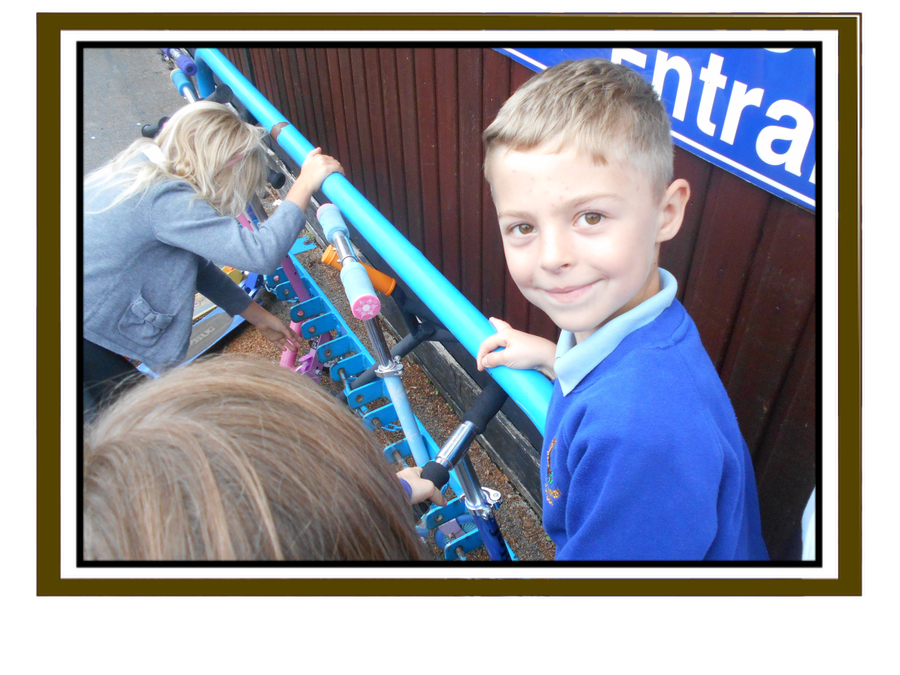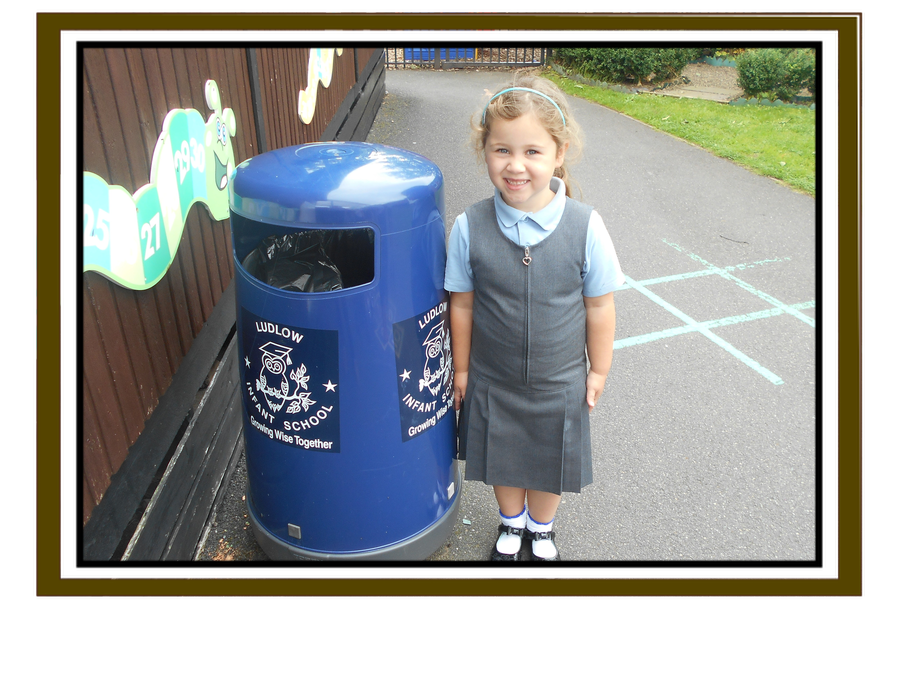 In maths we have been looking at subitising and place value. We used the coloured counters to help us find out what 2 numbers went together to make 5, 6, 7 or 8.